Hey! This site is reader-supported and we earn commissions if you purchase products from retailers after clicking on a link from our site.
Sullivan Palatek air compressors are manufactured in Michigan City Indiana.
They have been building air compressors since 1984, and doing so in their Michigan City location since 2007.
Their compressor product range includes industrial electric air compressors in a variety of sizes, and portable air compressors as well. They feature rotary screw technology in their compressors, ranging upwards from 5.4 HP to 450 HP monster compressors.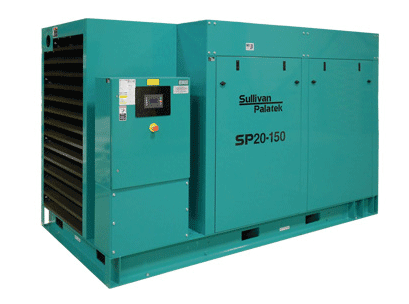 Along with air compressors they manufacture and offer a wide range of equipment to complement air compressors, including extension drying and de-watering technology.
The logical first place to go for help with your Sullivan Palatek air compressor is the source.
Sullivan-Palatek, Inc.
1201 West US Highway 20
Michigan City, IN 46360
Phone: (219) 874-2497
Toll Free: (800) 438-6203
Fax: (219) 809-0203
If you wish to tap into the support and expertise of the Sullivan Palatek air compressors owners and users, this page is a forum for just. We are not experts on the Sullivan Palatek product range, but there are many visitors that are, and posting a question or comment will enlist their help in resolving your compressor issue.