Hey! This site is reader-supported and we earn commissions if you purchase products from retailers after clicking on a link from our site.
This page is for anyone that has air compressor wiring problems and cannot figure out how to fix it themselves.
It is important that, along with your question you upload a photo or two of the area on the air compressor power supply, ON/OFF switch, pressure switch connections, motor connections or capacitor connections where you are experiencing the problem. Doing so will help others help you.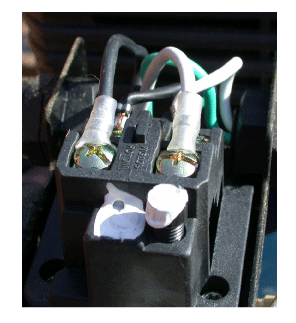 Not being electricians, we are hesitant to offer specific electrical advice to others ourselves, though with adequate care and concern we have no problem monkeying around with the wires on our own air compressors.
Adequate care means to ensure that the power supply to the air compressor is off until you are ready to test it, and an understanding the air compressor capacitors are simply fast discharge batteries, and if the capacitor on your air compressor has a charge, then you can easily get zapped if you don't take care.
We will certainly offer compressor wiring advice in general terms, like check to make sure your air compressor is plugged in and the like but cannot dispense specific electrical advice.
We expect that any air compressor wiring problems will be responded to fairly quickly by the host of visitors that visit this site.
Air Compressor Wiring Problems
Postings and responses are below. If you are in a position to offer advice to a questioner about their air compressor wiring problems, please do.