What do we know about Sanborn air compressors?
A little. Before 2008 they were ac actual company, but since then are owned and made by a company called MAT holdings who, on their about page, state this: "World class domestic manufacturing facilities allow MAT Industries to offer high quality air compressors, air tools, and accessories to retailers under brands such as …  Sanborn® as well as private label. Our air compressors are sold through retailers including major home centers, hardware co-ops, independents, and farm and fleet stores around the US. "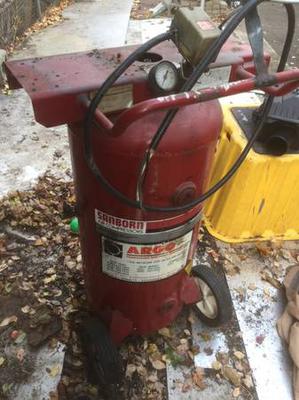 They also claim to be made proudly in the USA, but then… assembled from parts assembled globally. I take that to mean that the low end versions of Sanborn compressors are imported from offshore and something is done to them here to allow them to claim that they are "made in America". I stand to be corrected, if I am not correct in that.
The problem with Sanborn air compressors as I see it is that they are aimed at the small workshop / homeowner market. Typical for that market segment is often a limited supply of after sale compressor parts, at least, those that are unique to the Sanborn model. Valve plates, pump gaskets, pistons and cranks come to mind.
Like other manufacturers however, a lot of the external parts can be sourced elsewhere as they are pretty much across-industry standard. Things like pressure switches, unloader valves, PRV's, regulators and the like.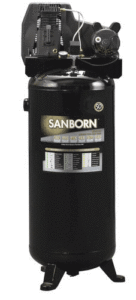 Which means that someone unfamiliar with fixing compressors that is looking for unique Sanborn compressorparts may have a problem finding them.
Is that you. Is your Sanborn compressor down and you need parts that are not available off-brand? Want to try and get some help from MAT holdings about your Sanborn air compressor? Try this: Call them at (847) 821-9630. during business hours. That reaches their office in Illinois. You might also try emailing to: info@matholdingsinc.com.
Meantime, if Fix My Compressor can help, post a question here.