Hey! This site is reader-supported and we earn commissions if you purchase products from retailers after clicking on a link from our site.
You know the compressor is always leaking air as when you shut it down with a full charge of air in the tank, after a short while you can see that the tank pressure gauge display is showing that the tank pressure is dropping. Soon, if the air compressor is plugged in, the pressure switch will react to the falling tank pressure, and start the compressor.
That's a waste of energy and money, for sure.
The first thing to do is to determine where the leak on the air compressor is. Here are some tips on that.
Table of Contents
Check There Are No obvious leaks
If you can't hear the leak, or feel it with your fingers, you can soap the connections on the air compressor.
First pull the air hose from the coupler on the compressor.
Use a tablespoon of liquid dish soap to a cup of luke-warm water. Brush this solution onto all the connections on the compressor, including into the end of the coupler.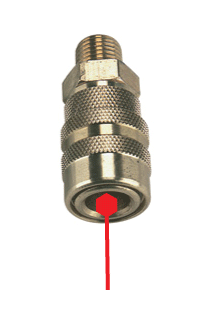 If there is an air leak, bubbles will form where compressed air is escaping.
If you find a leak this way, tighten the fitting, and test again. Make sure there are no more leaks on the connections on the air compressor.
Check external unloader valve for leaks
If your air compressor has a pressure switch with an external unloader valve, make sure you soap it thoroughly as well.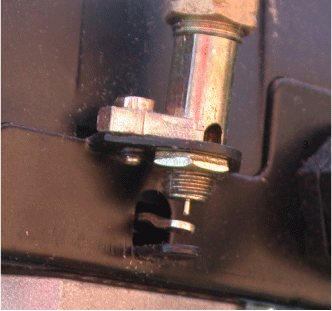 If you find that your compressor pressure switch unloader valve is leaking air continuously, then you have located at least one of the leaks on your air compressor.
A pressure switch unloader valve that leaks continuously after the compressor has stopped indicates that the tank check valve has not closed completely, and compressed air is no longer trapped in the tank.
You will need to dump all the air in the tank, and with the compressor unplugged, disconnect the air line from the pump, remove the tank check valve, inspect it, clean it, or replace it, depending on its condition.
More information on tank check valves is available on this site. See the link Tank Check Valve under the Compressor Information list in the right column.
Does compressor only leak air with a hose plugged in?
If the compressor is only dropping when there is an air line plugged into the coupler, then the leak will be found downstream from the compressor coupler.
To confirm this, unplug the air line. If the air leak stops, the hose has a hole, or a connection downstream of the compressor coupler is the problem.
Still have a compressor air leak?
If you still cannot find the compressed air leak, add a comment below and we'll see if we can help.